Golf
With the beauty of its landscape and its 9-hole course, the Lanniron golf course will delight both amateurs and experienced players!
Come and show off your skills on the dedicated training area which includes a pitching green, 2 putting greens, a long driving range and 2 practice bunkers. The golf course at Domaine de l'Orangerie de Lanniron offers an interesting and varied course. Not less than 1993 meters of course approved by the French Golf Federation (FFG) with 3 PAR 4 and 6 PAR 3 for playing all types of golf shots (woods, irons, bunker shots, etc.).
We organize competitions to allow players to rank up to index 11.5. Come hit the ball all year round, take advantage of lessons and courses to learn or improve your knowledge of golf. 9-hole golf course approved by FFG - driving range - golf school.
Domaine de l'Orangerie de Lanniron has a 9-hole golf course, a driving range, a beautiful training area with a bunker and 2 putting greens.
It is open year-round, by reservation via Chronogolf. You can also present yourself at the Domaine reception.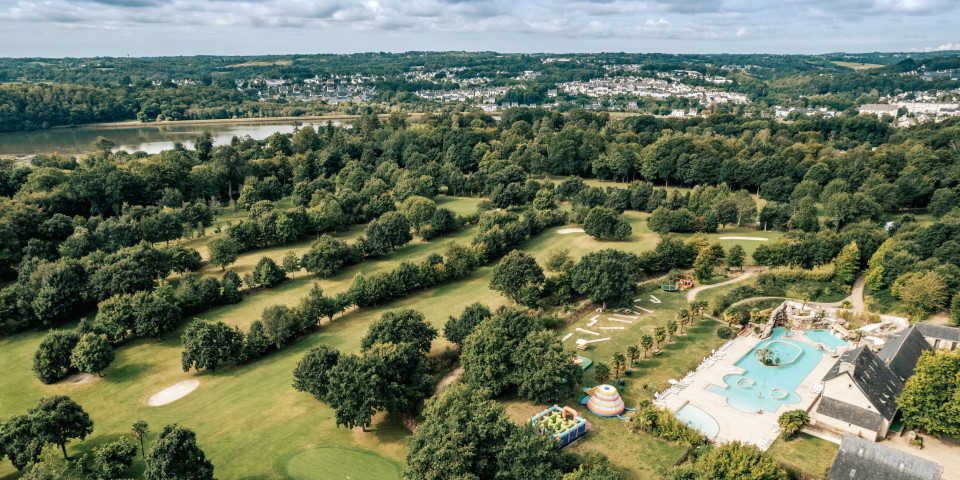 The Golf
Golf 9 holes FFG approved
Practice and golf school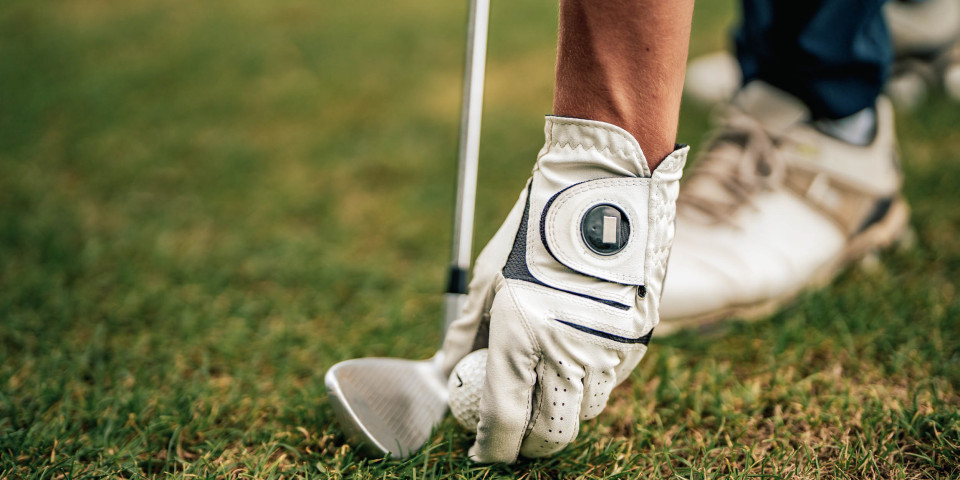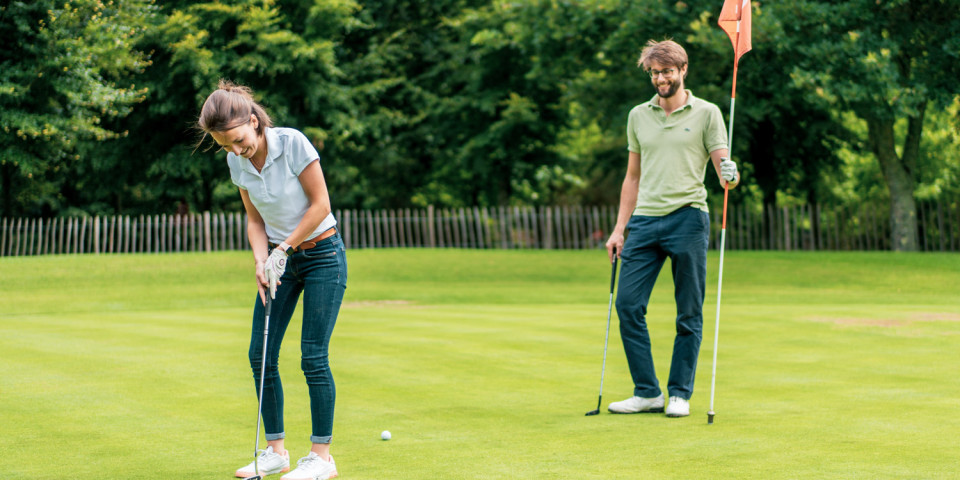 The Golf
Amateur or experienced
Come hit the ball all year round.
A valid F.F.G. license and a GREEN CARD are mandatory to access the course.
The golf reception is open every day from 9:00am to 12:30pm and from 1:30pm to 5:00pm.
Welcome to amateurs as well as professionals
Bertrand Coathalem, with his experience, offers you individual or group lessons, by appointment.
Welcome to the youngest : The Domaine de Lanniron is a perfect place to learn golf thanks to its recognized school where lessons are taught by a qualified and pedagogical teacher. Your children from 6 to 17 years old will become champions of tomorrow!
Contact: 06 78 42 85 06 or contact@bertrand-coathalem.com