Entertainment on the


l'Orangerie de Lanniron campsite
Joy and escape are on the agenda at Sunêlia l'Orangerie de Lanniron! Enjoy ideal holidays in Brittany, close to the most splendid beaches of Finistère!
From the golf practice area to the numerous sports facilities, your luxury campsite meets the aspirations of every family member.
Experience a memorable stay at this campsite in Quimper!
Sports activities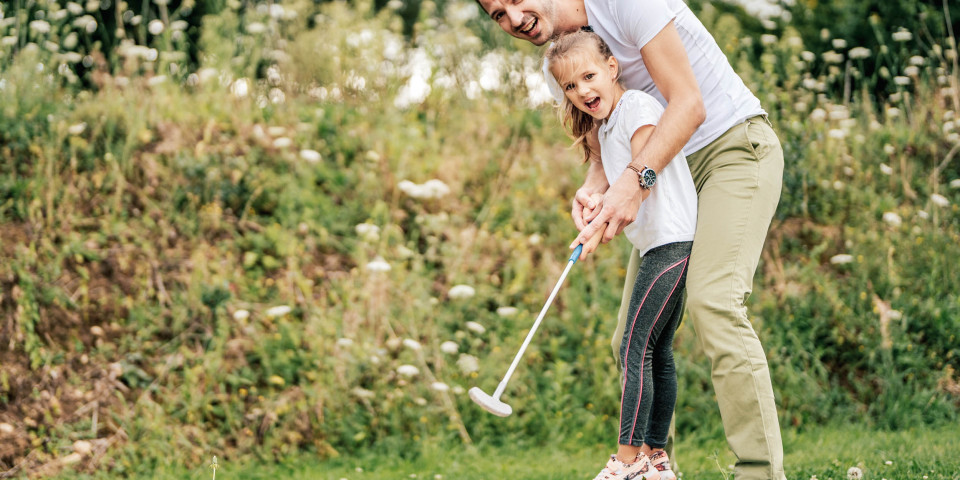 Sports facilities
For even more sporty vacations, the Domaine de l'Orangerie de Lanniron invites you to enjoy its various sports facilities.
While some teach their children how to play mini-golf, others spend friendly vacations on the multisport field, which includes a volleyball and basketball court. Play a few matches on the tennis court, either singles or doubles.
Offered twice a week, participate in group aquagym and fitness classes. To the frenzied rhythms of summer music, burn off some calories.

Spanning 1,993 meters, showcase your golfing skills on the Lanniron golf course, approved by the French Golf Federation.
Appealing and diverse, this 9-hole practice course delights both amateurs and experienced players.
Throughout the year, take advantage of lessons and workshops designed to introduce you to the sport or to improve your techniques (woods, irons, bunker exits, etc).
Family activities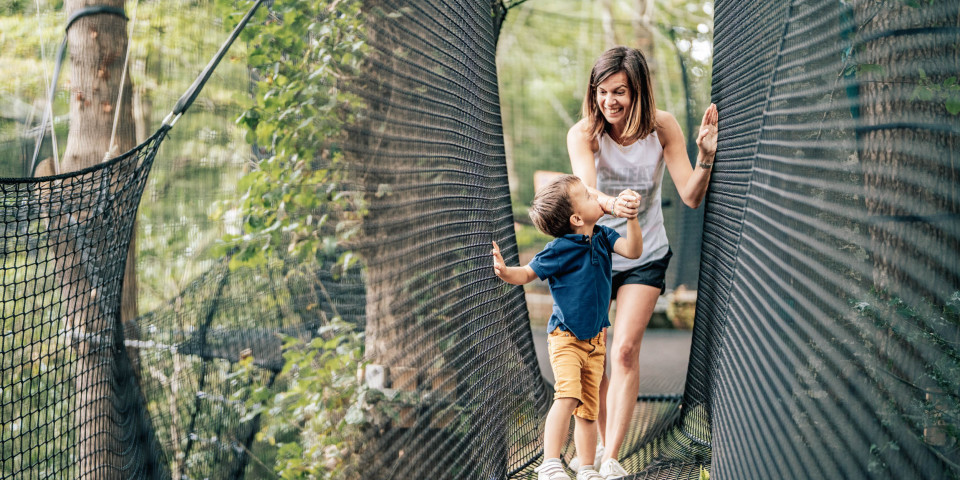 Trampôforest
Explore Neptune's Wood as never before from the Trampôforest!
This 350m² net course takes you 8 meters high and offers a panoramic view of the reed bed and the Odet river.
Combining fun and freedom, both young and old bounce on these nets, slide through tunnels, and climb the various platforms. Try it out as much as you want!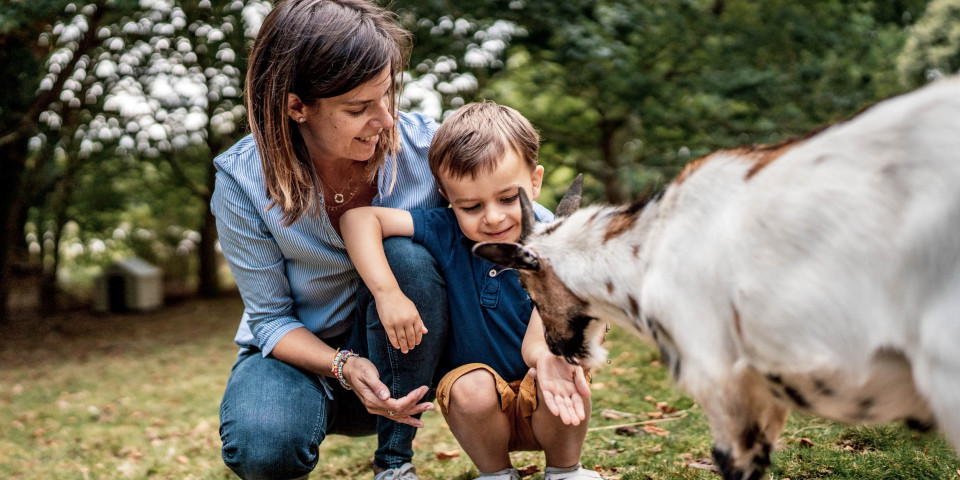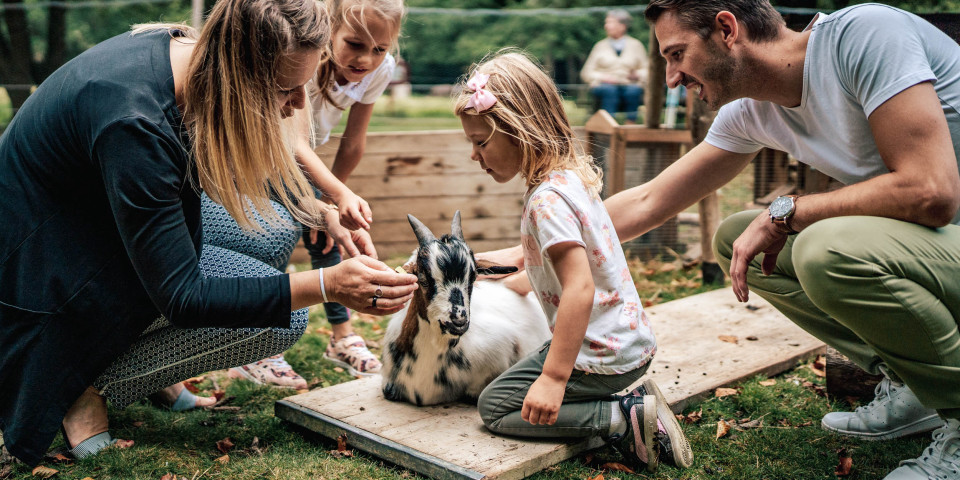 Mini farm
Located in the large meadow, take your children to discover the mini-farm. Bringing together cows, donkeys, sheep, goats, geese, and chickens, your children will love petting these animals.